Information Machine Exhibition
Developed 1984-1988, open 1988-1997

Information machine was a large and highly interactive exhibition about computers and their role in society. It was one of the highlight displays in the opening year of the Powerhouse Museum in 1988. Jesse supervised the team developing this exhibition, including the programmers and graphic artists for the computer interactives, and regularly liaised with IBM, the sponsor of the display.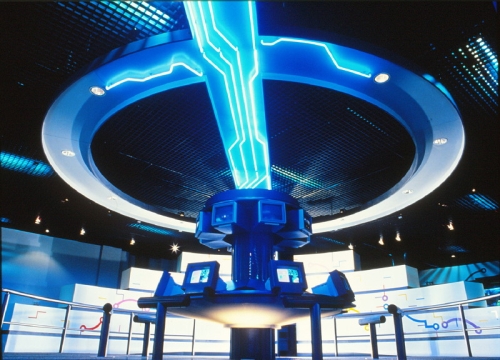 Image reproduced courtesy of the Powerhouse Museum, Sydney. Photo: Jaime Plaza
The Information machine was developed during the early years of the personal computer. The exhibition explained what a computer was, what it was made of, how it worked and some of its major applications. It summarised the history of calculation and information processing and explored the role of computers in society and the changes and challenges that they brought. This exhibition featured many hands-on personal computers, a 3-dimensional nought and crosses playing robot arm and displays of historic and contemporary information processing objects.